Delivery Devices for Subcutaneous Administration of Drugs
Therapies are diverse and must often meet a variety of patient needs. Whether a medical device is only used several minutes or 24h — we develop customized solutions for subcutaneous and intravenous administration of drugs. Our products are designed to serve the needs of small and of large molecules as well as that of small and large volumes.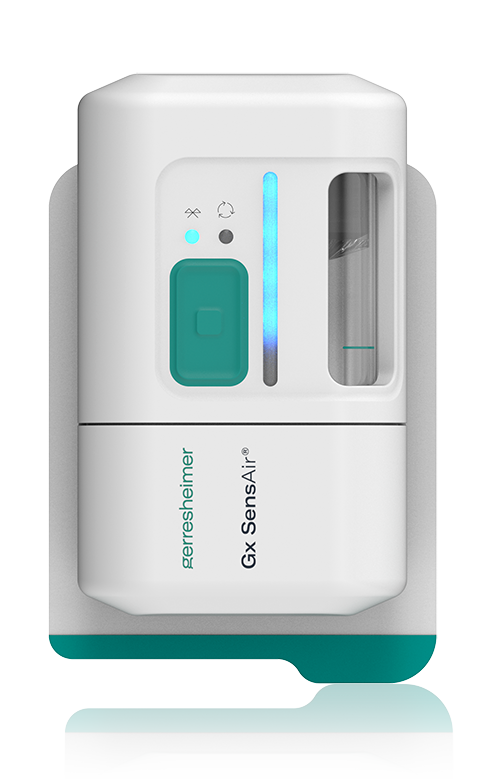 On-Body Drug Delivery Devices (large molecules)
The SensAirR drug delivery device is ready to be customized! This patched-on device delivers large molecules (biologics) subcutaneously and is designed for therapies which periodically require a certain total quantity of a formulated drug. Typical applications include proteins such as monoclonal antibodies (mAbs).
Details
Customizable device platform
Up to 10 ml and between 10 and 20 ml total volume
Pre-filled cartridge easily to be loaded by user at home
Overall injection time adjustable according to needs
Can master a wide range of viscosities
Automatic needle insertion and retraction, occlusion detection
High reliability due to few device components
Connectivity options within digital ecosystem
From Cartridge to Device – One-Stop-Shop Gerresheimer
On-Body Drug Delivery Devices (small molecules)
The on-body drug delivery device for the subcutaneous administration of small-molecule drugs is available for volumes up to 3 ml. It is patched onto the body. Typical applications are bolus and basal regimens over several hours.
Details
High accuracy at low dosing increments
Home-use with basal and / or bolus profile
Automatic needle insertion and retraction
Occlusion detection
Resusable/Disposable concept supports sustainability
Standard glass cartridges
Belt worn On-Body Drug Delivery Devices (small molecules)
This belt-worn on-body drug delivery device for small-molecule drugs has been developed for our pharma partner EVER Pharma. The wearable device is used by Parkinson's disease patients for the administration of apomorphine to treat this long-term degenerative disorder of the central nervous system. This device is customizable to be used with suitable other drugs for other diseases.
Details
Modular and flexible reusable/disposable system
Up to 20 ml drug volume application
24/7 use
Adjustable treatment according to the needs of the patient
Adjustable flowrates, basal and bolus
Easy to use and easy to operate user interface
Multiple language package
Belt-worn with luer connector and infusion set.
Automatic filling from vial into internal reservoir
Accurate, reliable and safe drug dosage
Charging station and integrated batteries